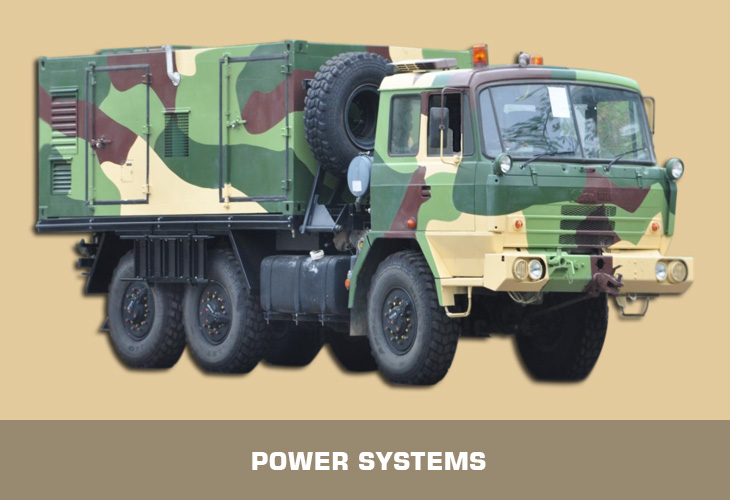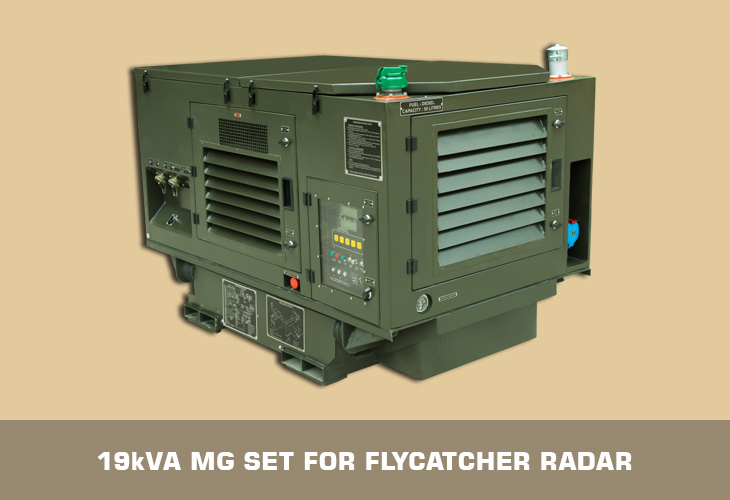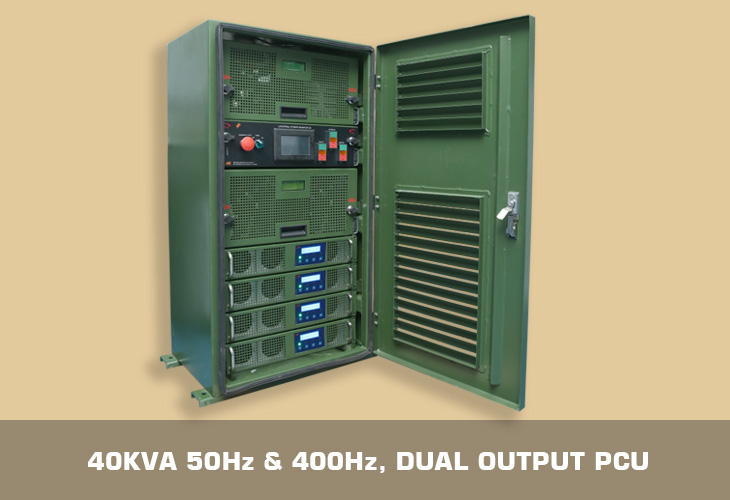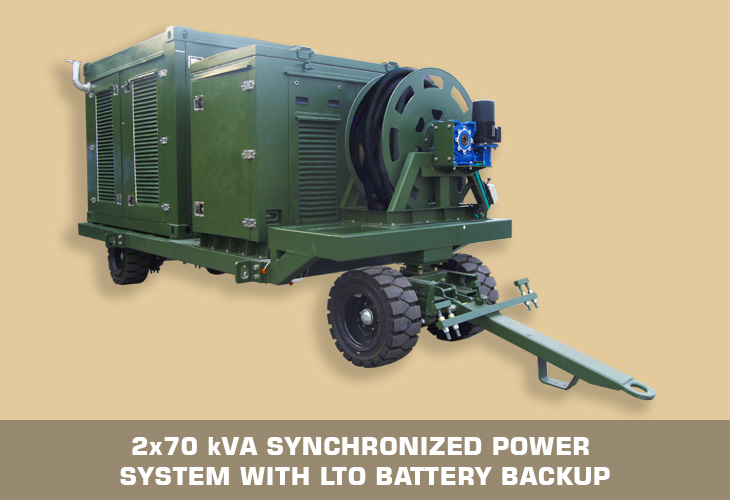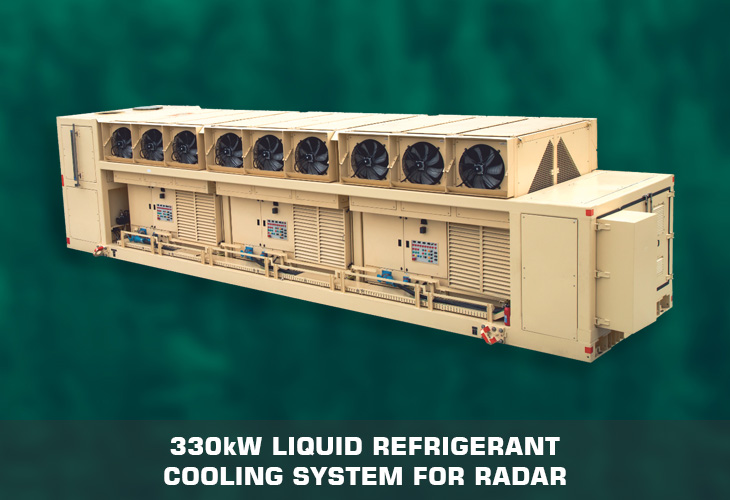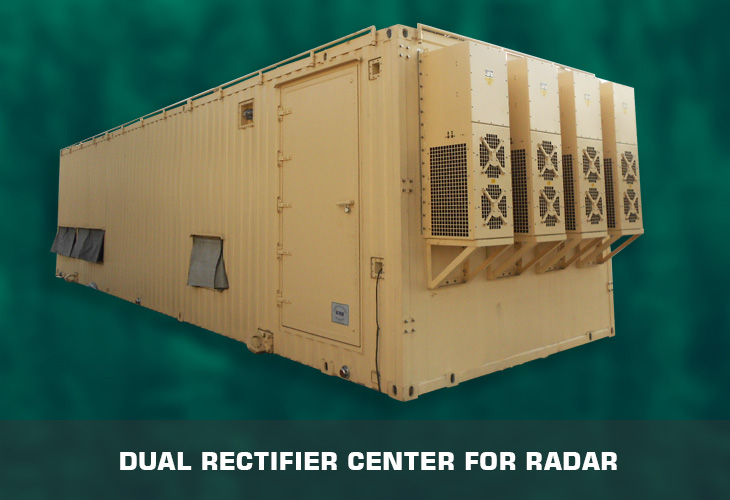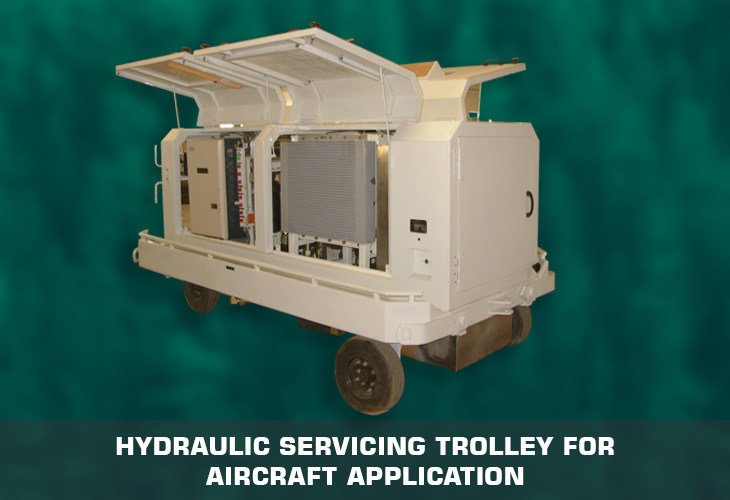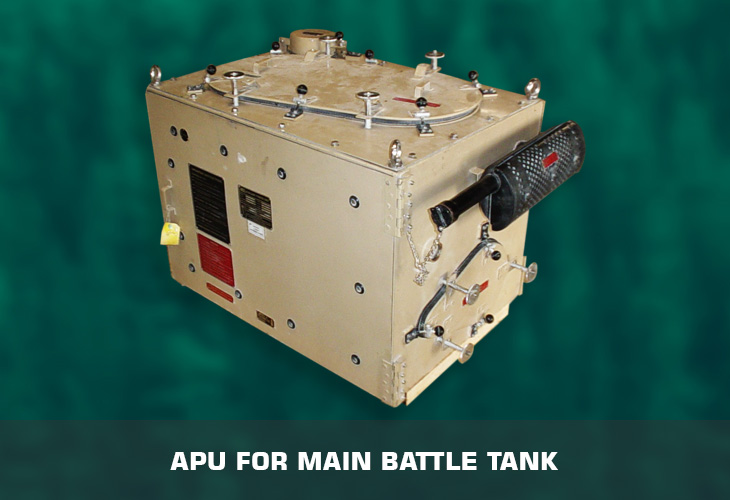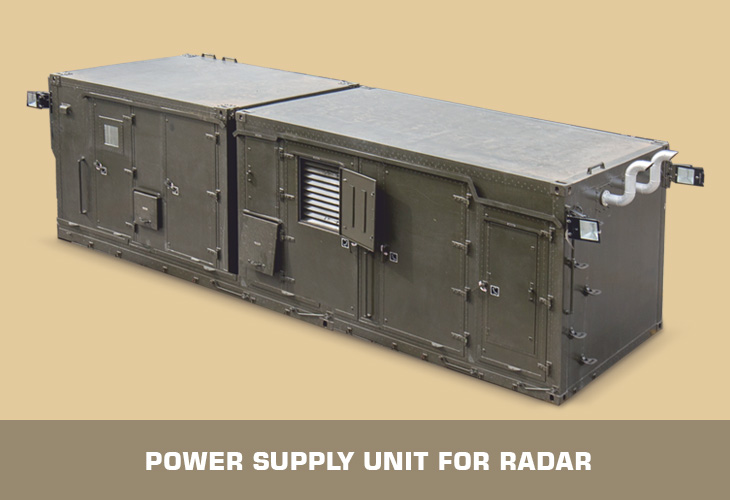 We have designed and developed an array of custom built equipment such as Liquid to refrigerant cooling systems and Dual rectifier center for Radar applications, High Temperature test chambers, Hydraulic servicing trolleys (Electric or engine driven) , Power supply units with cross country functionality and full load operation at high altitudes , and Auxiliary Power Units (APU) for Main Battle Tanks (MBT) as some of our landmark projects…
Liquid Refrigerant Cooling System (LRCS) for radar application

Dual Rectifier Center for radar application

India's Largest High Temperature Test Chamber

Mobile Power Systems for MRSAM

Hydraulic Servicing Trolley(HST) for various aircraft

Auxiliary Power Unit (APU) for Main battle tanks

Power supply units across various ranges for numerous missiles and radars

Special power supply units for high altitude operations

Containerized power supply units

Special purpose vehicles /Mobile platform

Pneumatic system for special operations

World's first simultaneous operation Dual Frequency Generator
Liquid Refrigerant Cooling System (LRCS) for radar application:
Liquid cooling and air-cooling systems for commercial, defense and special purpose applications are designed and manufactured at MAK. A high-powered 330Kw LIQUID refrigerant cooling system (LRCS) for defense radar application, a 140 TR Air conditioning unit for commercial wide body aircrafts are some of our successful achievements in cooling system equipment.
Salient Features
Sophisticated digital control system, touchscreen (MAK RDMS optional)

Successfully tested from -20°C to +55°C operations.

Efficient cooling with minimal power consumption

Various cooling system from shelter air conditioning unit of 3.5TR to 330kW liquid cooling system for radar

Air cooling systems from 5TR for corporate jets to 150TR for wide body commercial aircraft.
Hydraulic Servicing Trolley:
Hydraulic servicing trolley for aircraft hydraulic systems, cargo deck loaders, hydraulic self -propulsion systems, High pressure pneumatic systems up to 5000PSI for defense application are some of our projects in this field of engineering.
MAK's HST is highly recommended to use with aircraft across the world by aircraft manufacturers.
Salient Features
Hydraulic servicing carts up to 350Bar (5000 PSI)

Cargo loaders for civil and military aircraft application

Hydraulic self-propulsion vehicles

Pneumatic trolley up to 5000PSI
Power Conditioning Unit:
| | |
| --- | --- |
| Input Voltage: | 3ph 350V AC ± 20% |
| Input Frequency: | 50Hz to 400Hz |
| Efficiency: | 90% |
| Operating Temperature: | -20 °C to +55 °C |
| Stroage Temperature: | -30 °C to +70 °C |
This PCU has dual outputs of capacity 40kVA (32kW)

415V 3ph 50Hz

200V 3ph 400Hz

It consists of converter & two inverters in the form of independent modules
PMA based Power Systems:
MAK developed various PMA based power systems with variable speed engine, compact coupled to a PMG for defense applications from 2.5kVA to 140kVA (customizable).
| | |
| --- | --- |
| Rated Power: | 2x70kVA |
| Output Voltage: | 3ph 415V±2% 50Hz±1% |
| Operating Temperature: | -20° C to +55° C |
| Storage Temperature: | -30° C to +70° C |
| EMI / EMC: | MIL STD 461E |