Air conditioning Unit for aircraft (ACU) / Air Conditioning Truck is a ground support equipment supplies cold air or hot air into a parked aircraft. We manufacture ACU's Air Conditioning Unit of Towable Trailer mounted, Skid mounted and Self propelled systems. The popular product variants are 5TR, 30TR, 60TR, 70TR, 120TR, 140TR, 150TR ACU and many more…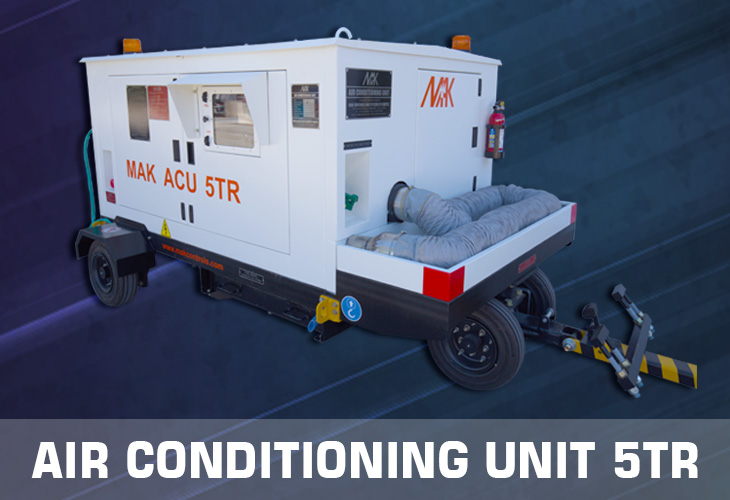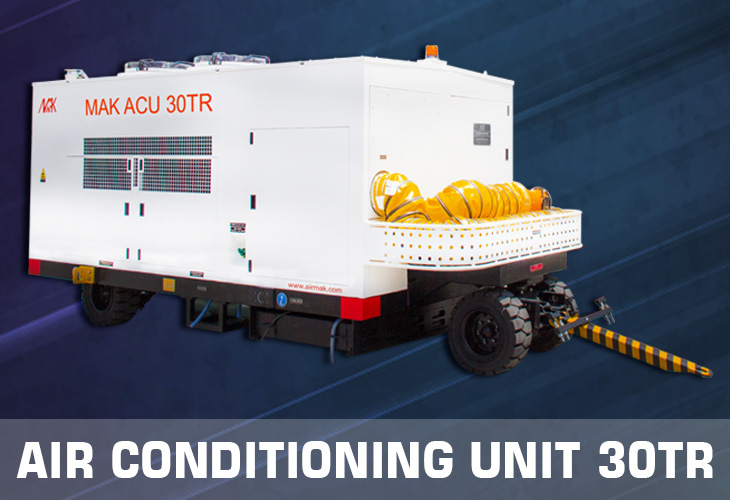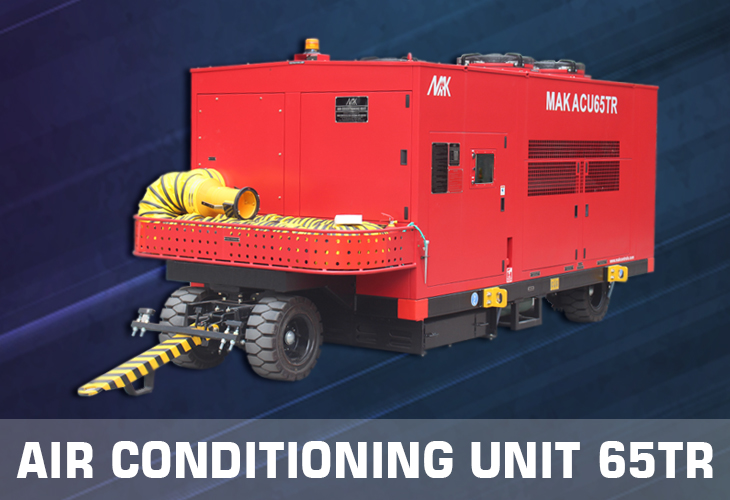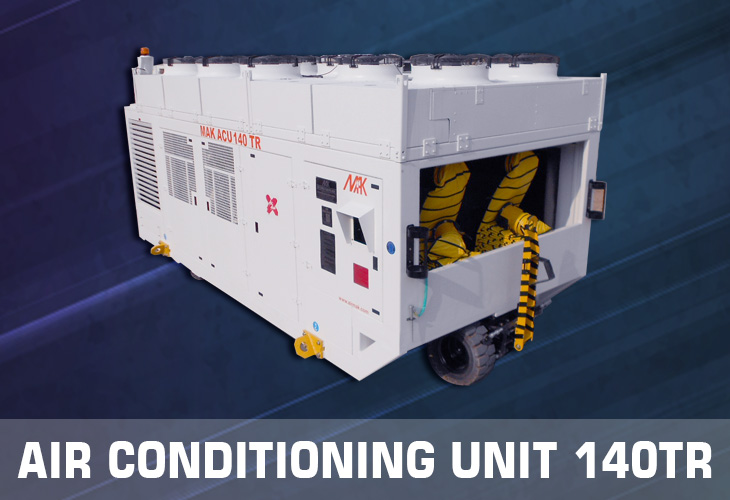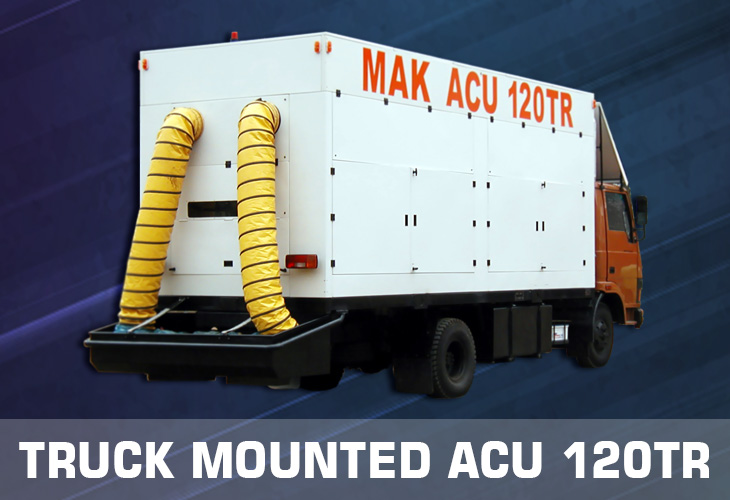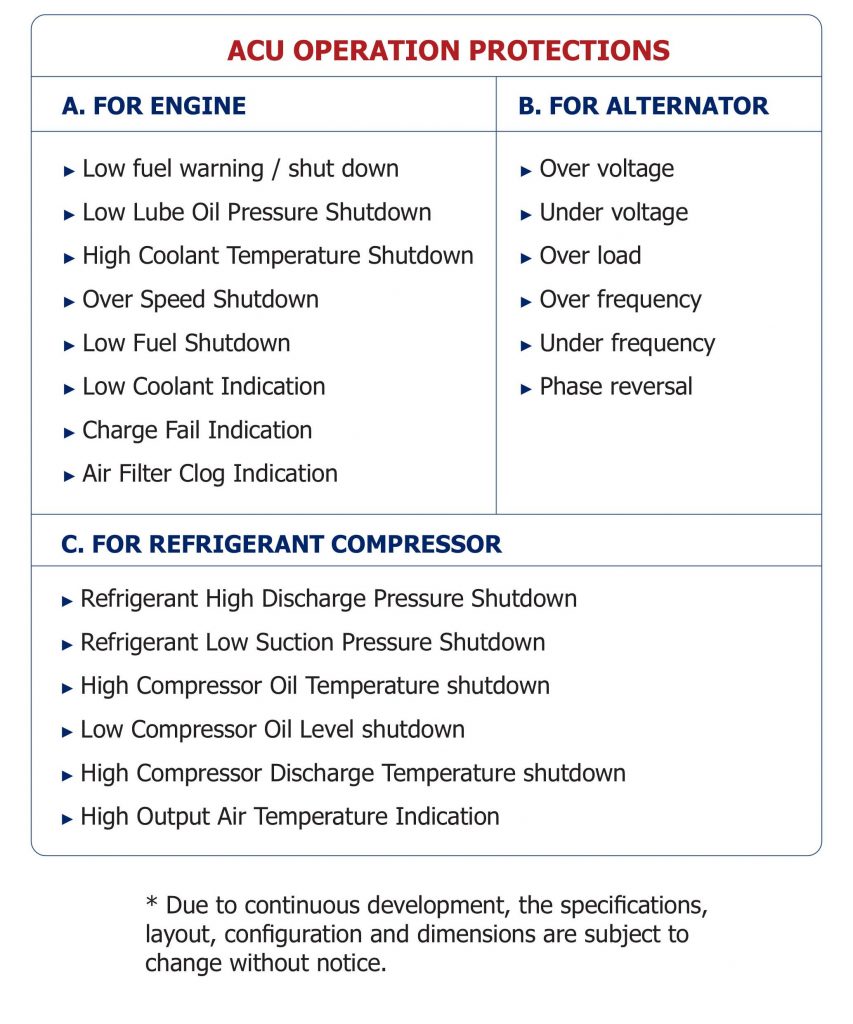 Air+MAK has specially developed ACU's for corporate jets with 5TR capacity. AirMAK ACU's boast of 1 Lakh + hours of incident free operation and find satisfied customers among major civil airlines and defense organizations across the world.
Air+MAK Air Conditioning Unit for aircraft comes with a touchscreen control panel MAK GSEM V8-C and MAK RDMS. A feature rich fleet management software which stores live operational data that can be viewed in a remote computer/mobile and alerts users in real-time of faults & alerts. With this software, users can plan maintenance schedules, ad-hoc service records, order spare parts and much more, eliminating the need for dedicated manpower per operation location.
Air Conditioning Truck :